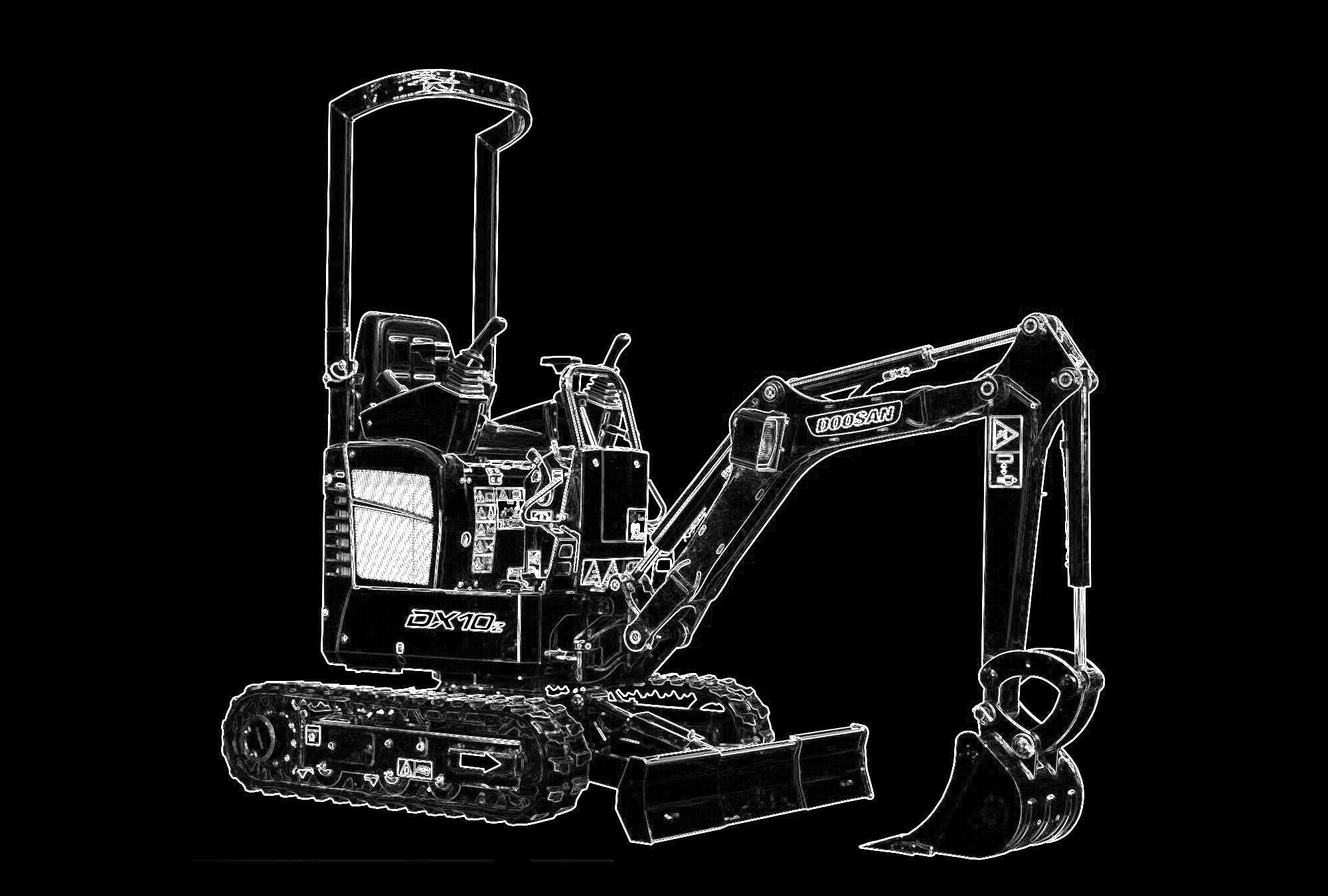 Micro Diggers
Designed for tight spaces and awkward working conditions, our micro diggers have more than enough power to see you through your project. With widths starting at just 680 mm, a micro digger is ideal for use in gardens, on building sites, and an array of other environments. These diggers have an operating weight starting at 1000 kg and are simple enough for anyone to control.
The micro digger pictured is the Doosan DX10z
Width: from 710mm    Operating Weight: from 1000kg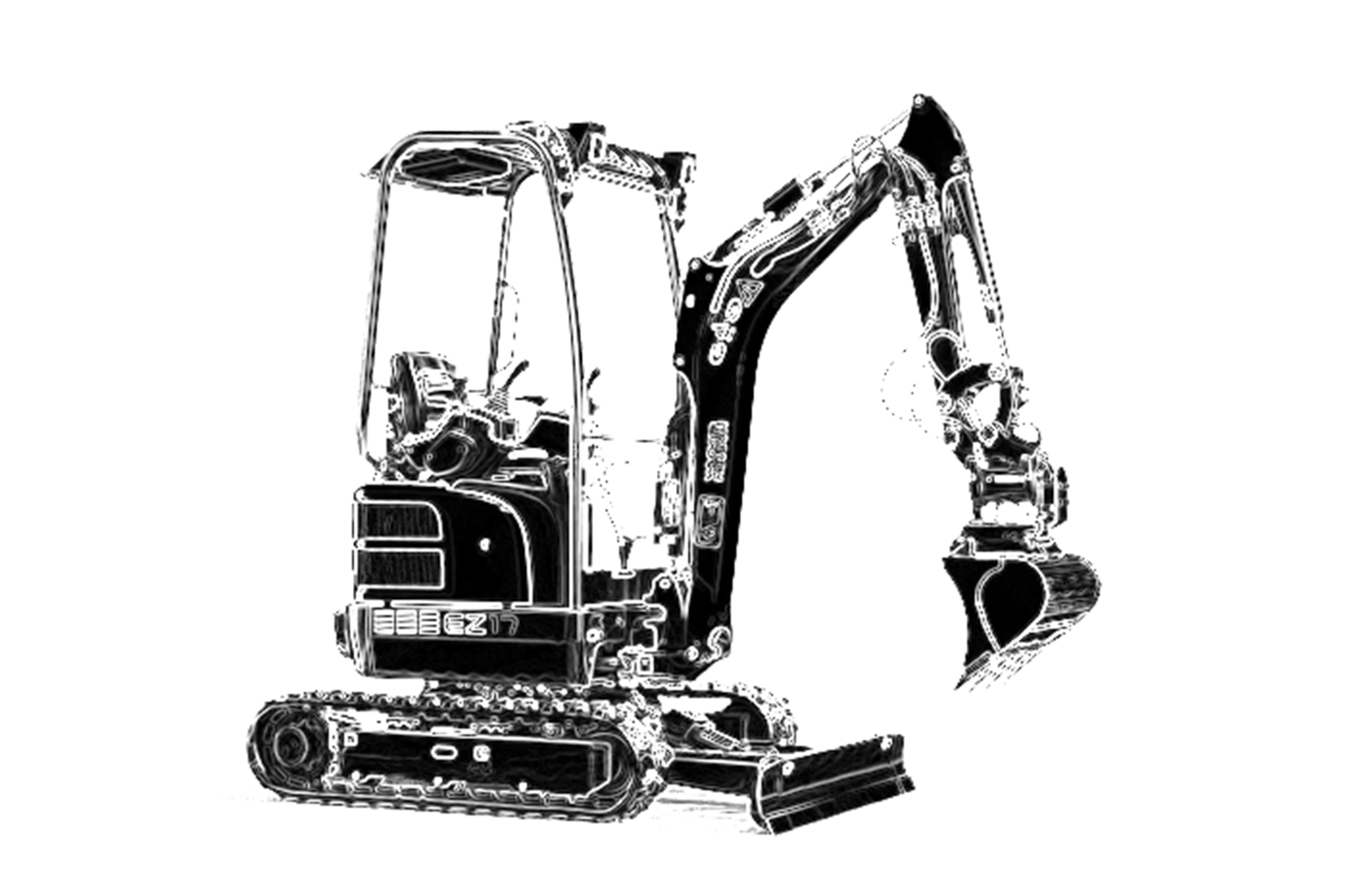 Mini Diggers
MG Plant Hire mini diggers are available at a range of price points. With options including features like climate-control and spacious enclosed cabs available, our mini diggers are ideal for DIY and professional projects alike. These mini diggers start at a width of 950mm and have an operating weight that starts at 1500 kg, and are designed to be suitable in a variety of challenging environments.
The mini digger pictured is a Wacker Neuson EZ17.
Width: from 990mm    Operating Weight: from 1700kg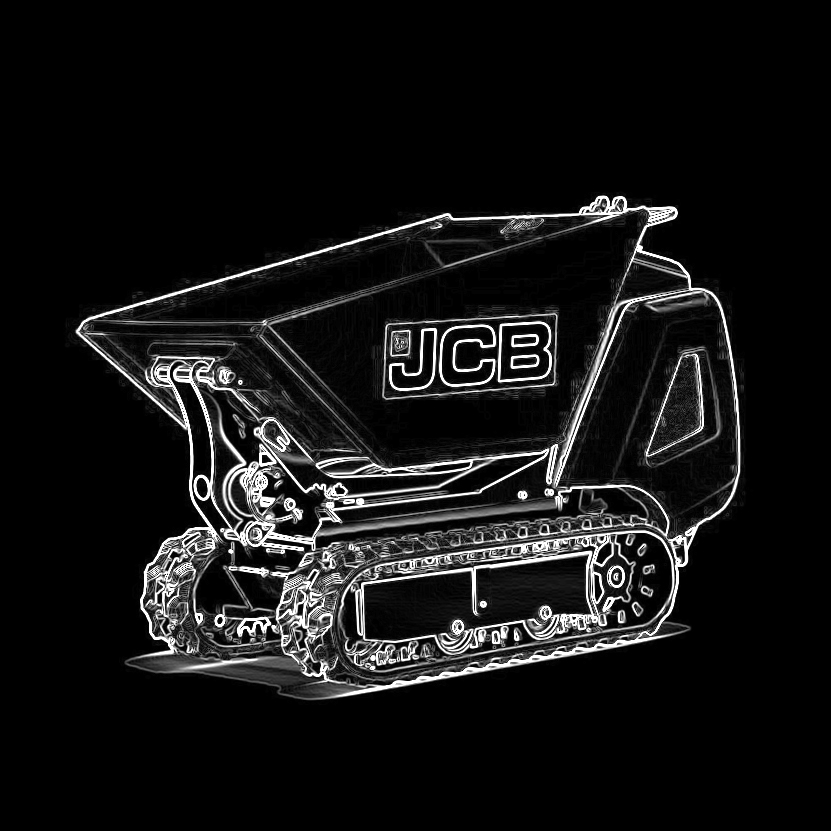 Tracked Dumpers
Tracked dumpers take the pain out of your construction projects. Using a set of powerful caterpillar tracks and a hydraulic dumping arm, these dumpers can help you to move rubble, debris, and just about anything else on your worksite. Starting at a width of 700mm, these tracked dumpers can fit into awkward spaces, and come with operating weights starting at 500 kg.
The tracked dumper pictured is a JCB HTD5.
Width: 700mm   Operating Weight: from 500kg
Our Other Machines

Alongside mini and micro diggers, M.G Plant Hire can provide 3-ton diggers, 1-ton high tip dumpers, 1/2 ton skip loading tracked dumper, Petrol powered wheelbarrows, Twin drum 80cm ride on rollers, Twin drum 120cm ride on rollers, a 22-ton towable Log Splitter, Rotavators, Wacker Plates, Breakers and Beaver Packs.
Feel free to get in contact if you would like to learn more about the plant machines we can offer.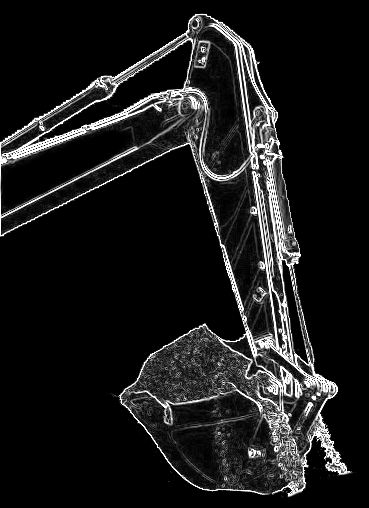 Our Reviews

We take our clients' opinions very seriously at M.G Plant Hire. Since opening our doors, we've had the opportunity to work with a lot of clients across Shepton Mallet and the South West. You can find some of these reviews below, along with even more accolades on our Facebook page.

Excellent service. Equipment in great condition and made the job so much easier. Collection and delivery was great even manoeuvring the machine through a narrow alley. Highly recommended.
M. Johnson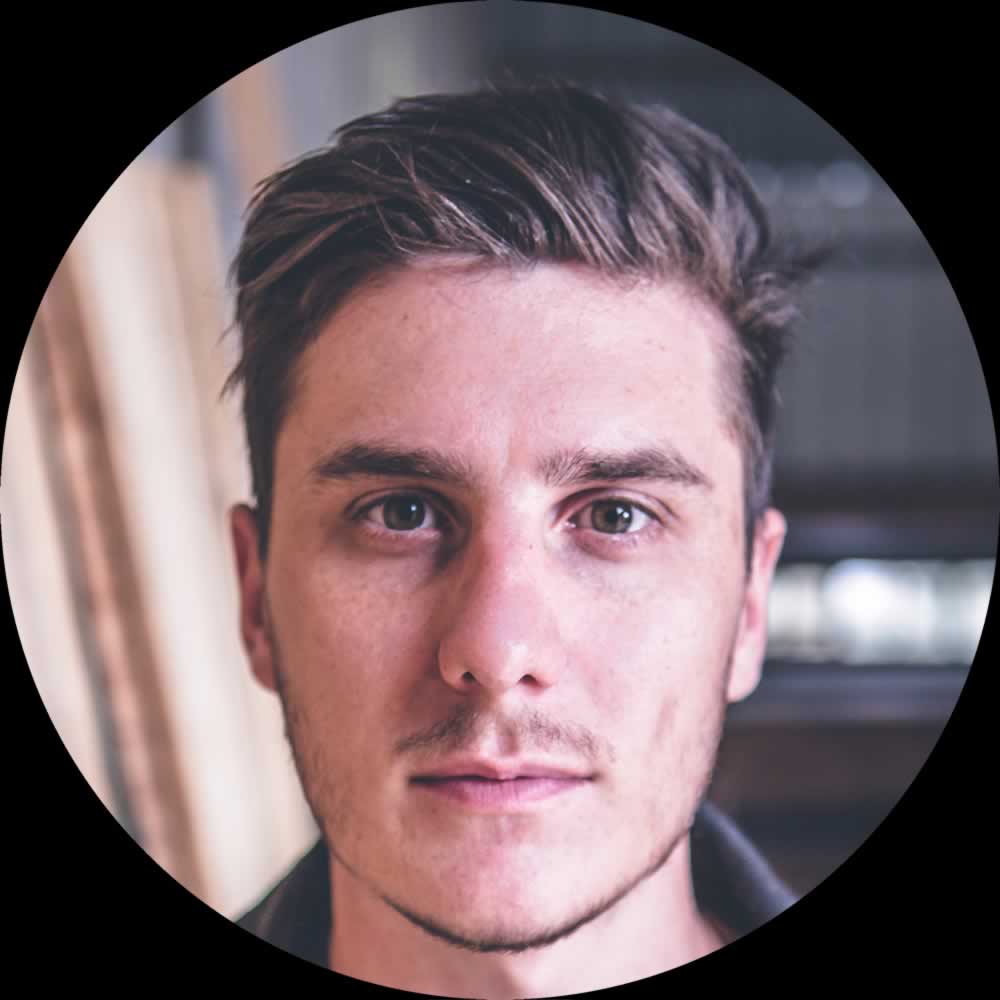 Mark was a brilliant. Hired digger and driver. Fairyland priced and knew what he was doing. Highly recommended. Will be using again.
C. G. Bishop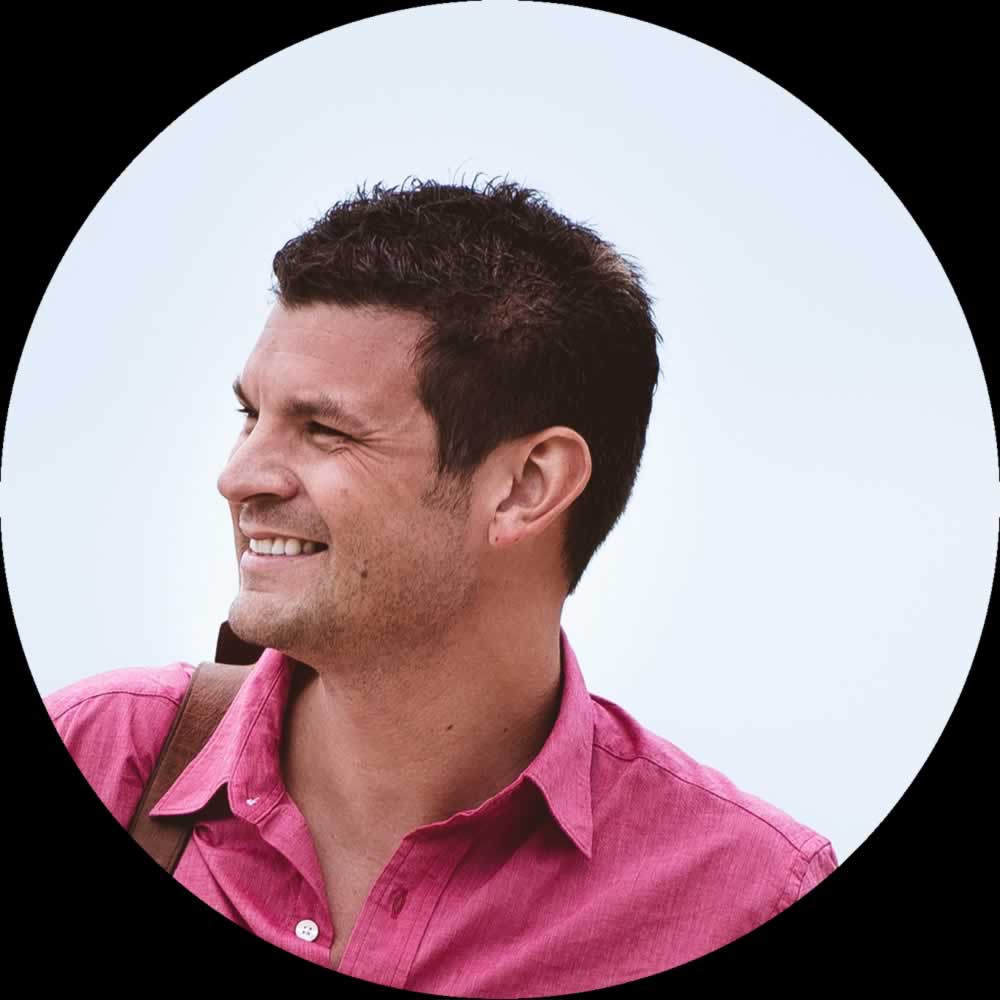 Great service, decent machine that didn't miss a beat. Delivered and collected as arranged. Sensibly priced, local company. Highly recommended and would definitely use again.
M. Church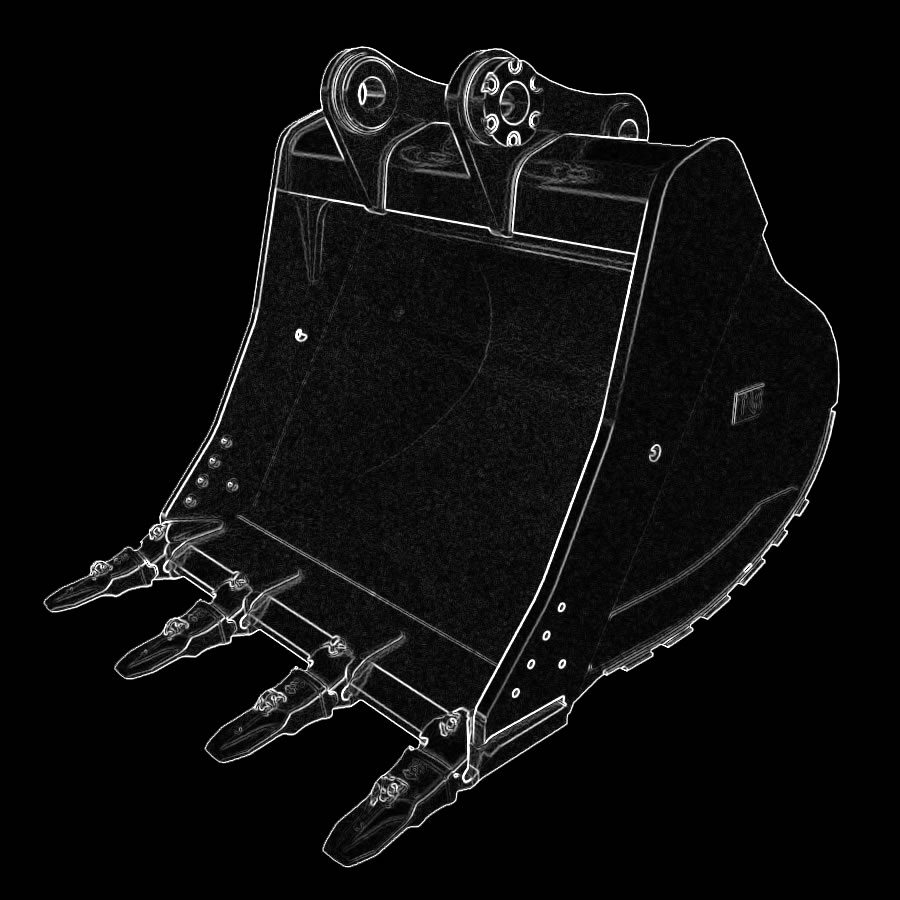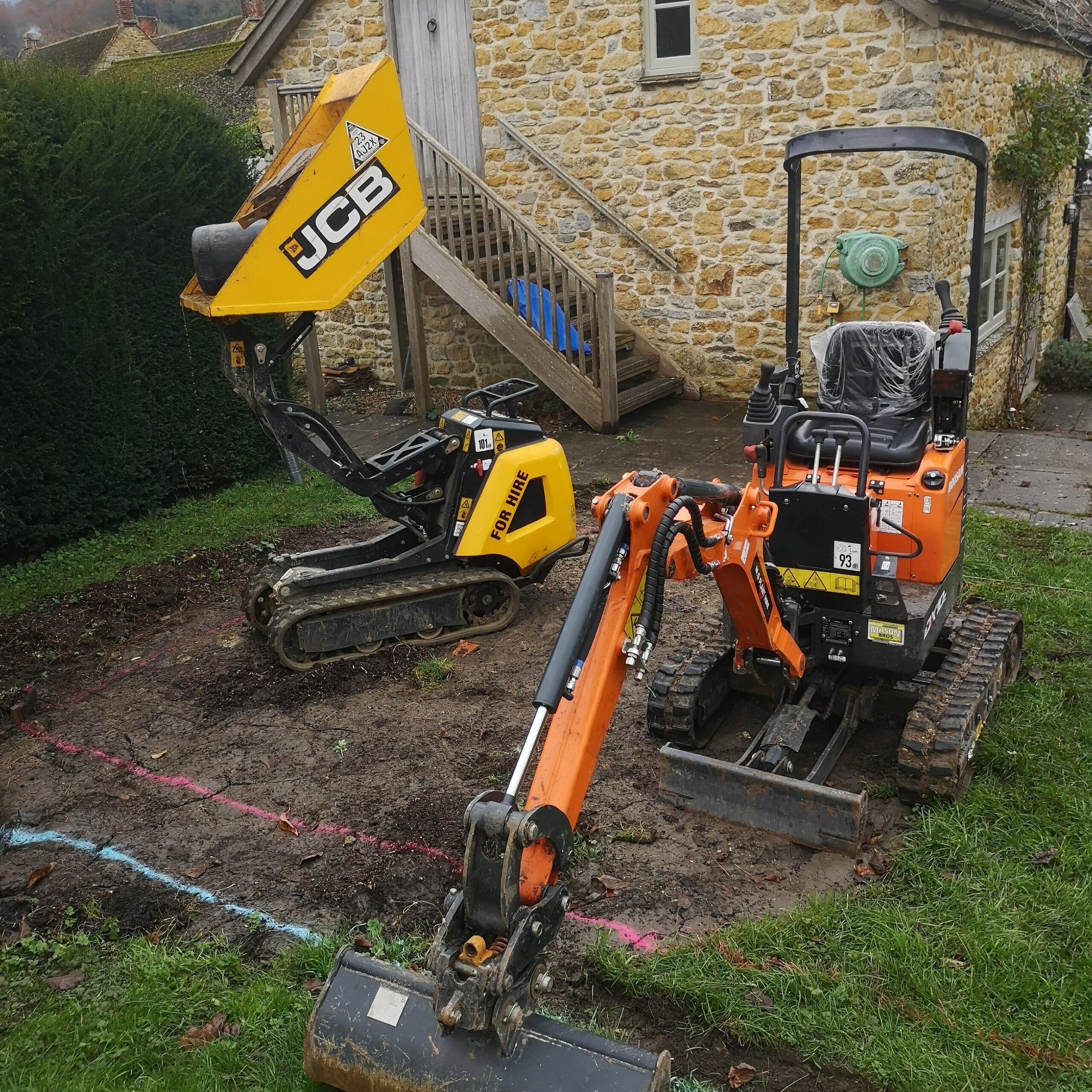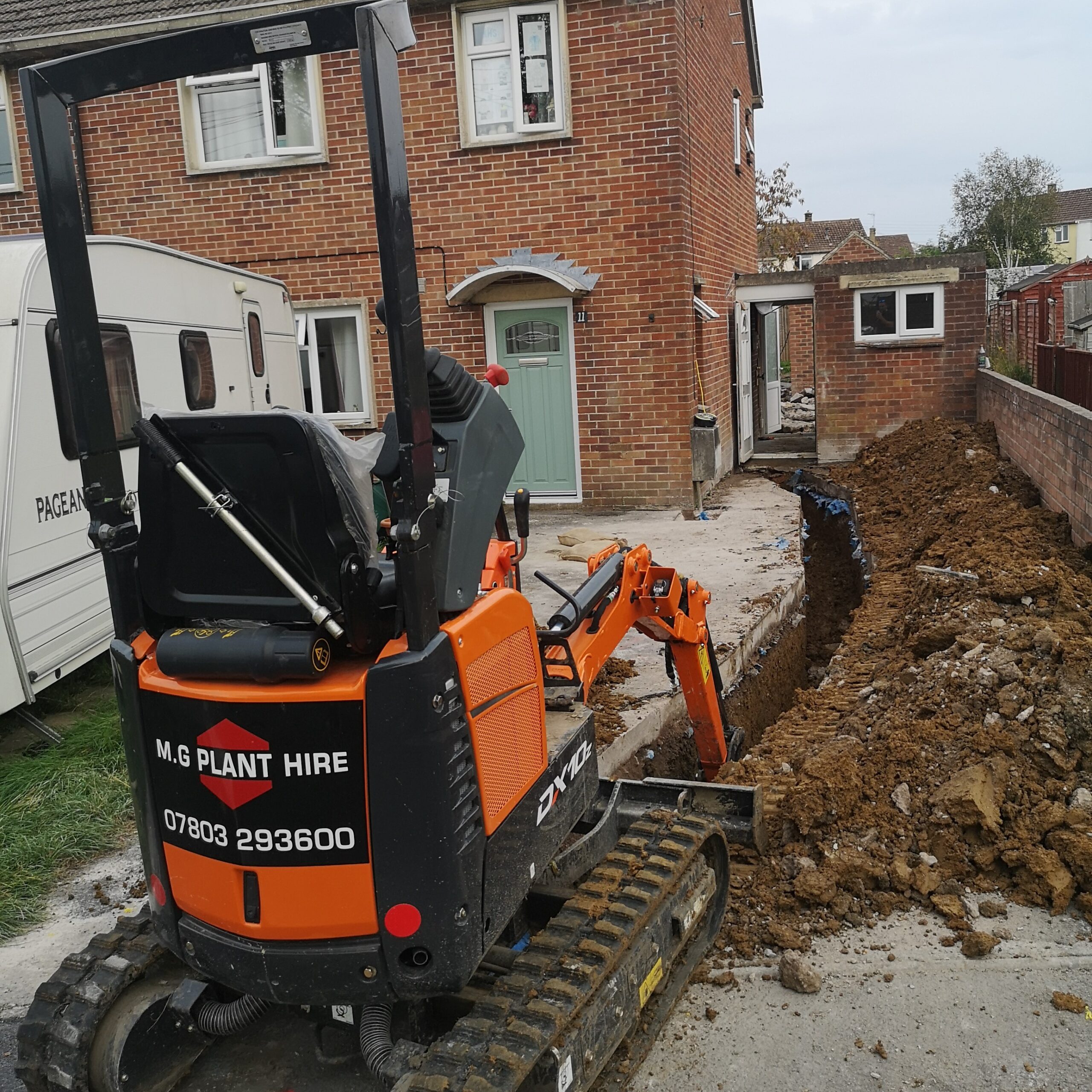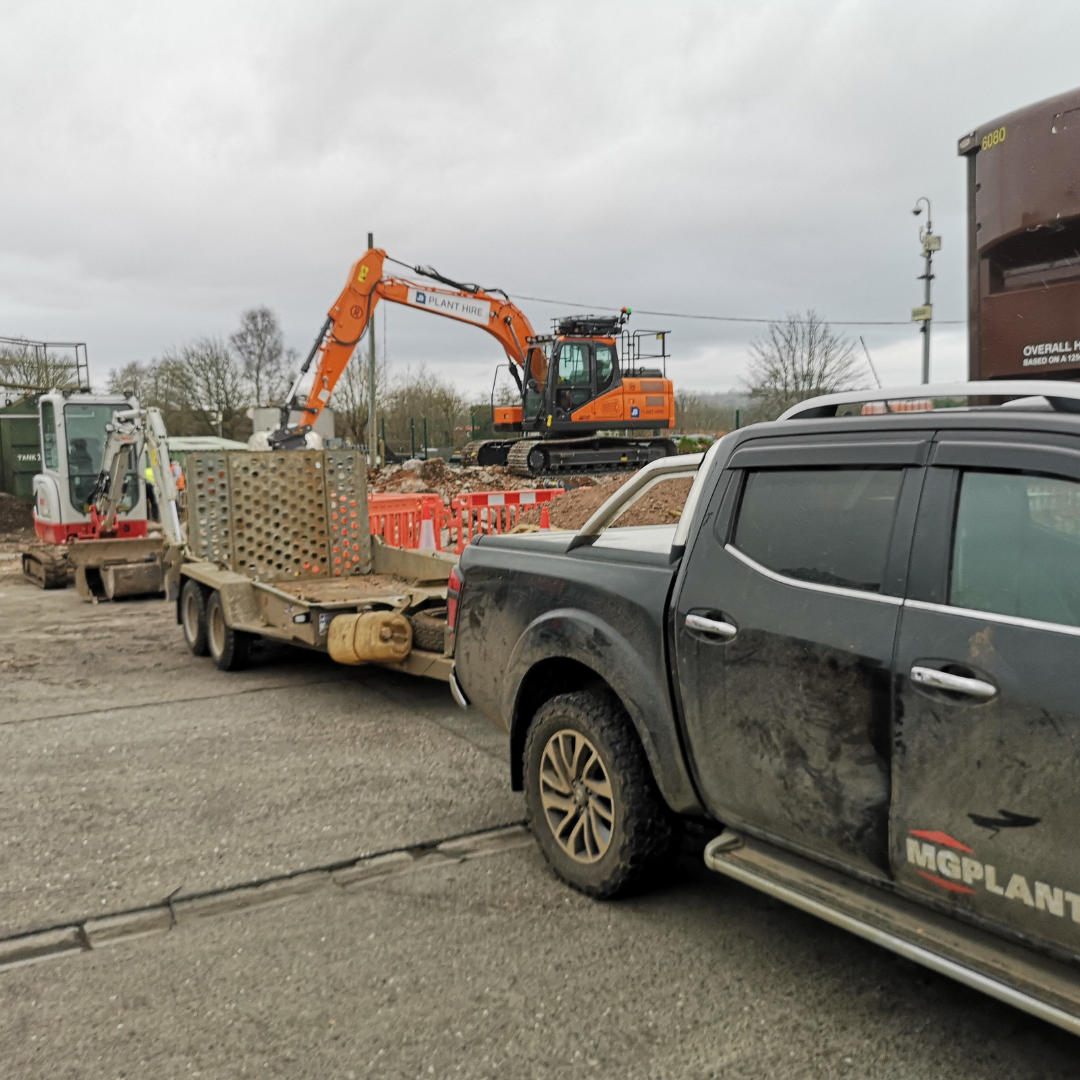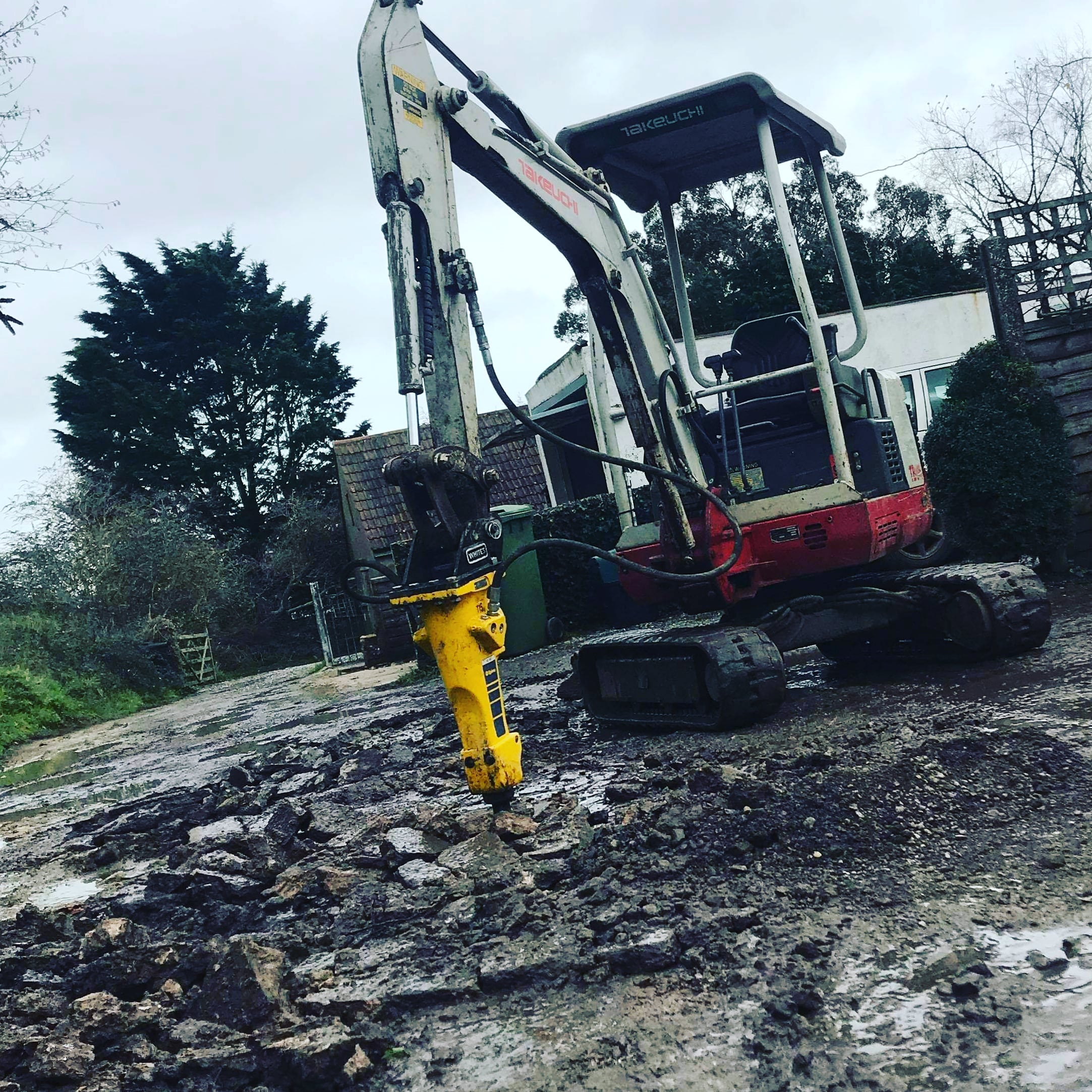 Get In Contact
We work hard to keep our customers happy, and always encourage those looking for construction machinery for hire to get in touch. Our range of mini and micro diggers is enough to cover most projects, and we can help you to find the other plant you need to hire, making it worth giving us a call or email to see if we can help.